The EPS website published (on 15 September) an article about the BPU11 Congress.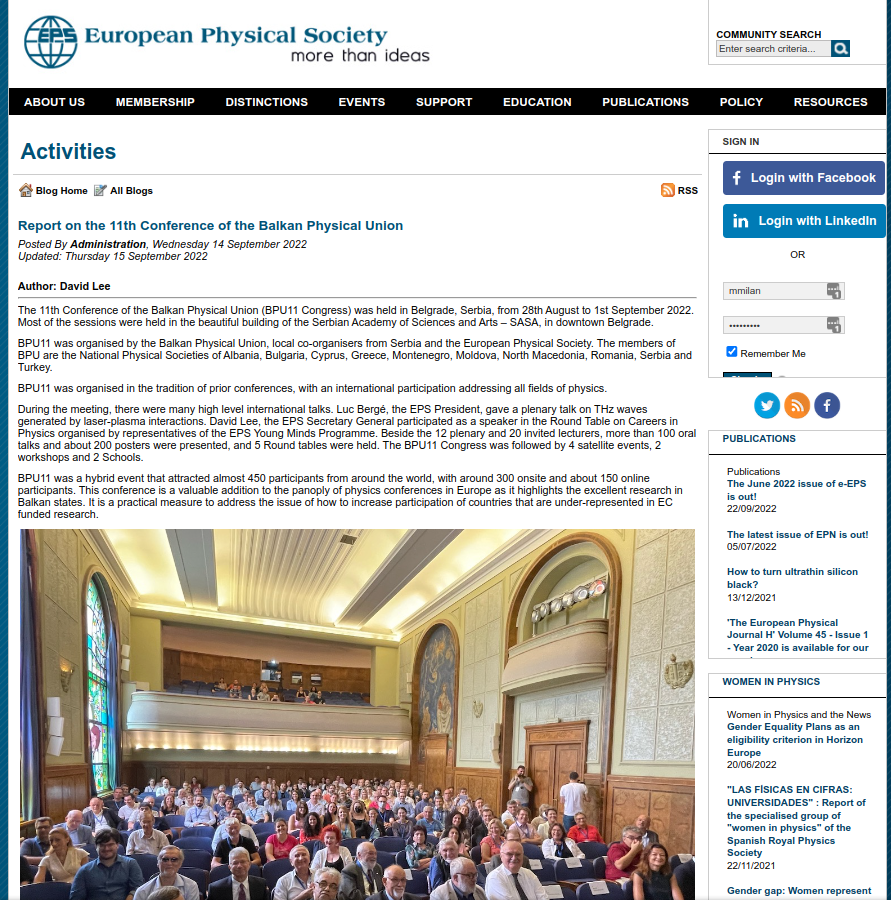 The 11th Conference of the Balkan Physical Union (BPU11 Congress) was held in Belgrade, Serbia, from 28th August to 1st September 2022. Most of the sessions were held in the beautiful building of the Serbian Academy of Sciences and Arts – SASA, in downtown Belgrade.

BPU11 was organised by the Balkan Physical Union, local co-organisers from Serbia and the European Physical Society. The members of BPU are the National Physical Societies of Albania, Bulgaria, Cyprus, Greece, Montenegro, Moldova, North Macedonia, Romania, Serbia and Turkey.

BPU11 was organised in the tradition of prior conferences, with an international participation addressing all fields of physics.

Read more here.